Commendations
Andrew Sach -
Tutor on the Cornhill Training Course and author of the Dig Deeper books
There are three things to love about this book. The author cares about Christ - he keeps in mind the goal that we know Christ better and give glory to him. The author cares about the whole Bible - there are examples and explanations from every corner of the Old and New Testaments. The author cares about people - he's taken great care to make his explanations as accessible as possible to people of all backgrounds and cultures. I pray God will use it to open the eyes of many to the wonderful things in his law (Psalm 119:18)
David Jackman - Past President of Proclamation Trust and Director of the Cornhill Training Course
This is a vibrant study-course manual, a handbook to get the aspiring new Bible handler moving in the right direction, with practical hints and helps all along the way. But I doubt that there is any experienced Bible student or teacher who would not be enlightened and challenged by its contents and who would not be refreshed and encouraged by its insights, vitality and enthusiasm. Moreover, for every pastor seeking to develop young preachers, this will be a hugely valuable aid.
Christopher Ash - Writer-in-Residence, Tyndale House, Cambridge
The writer's enthusiasm bubbles through page after page of this very readable handbook. The style is simple to understand and accessible to beginners. While there is always room for debate about details of interpretation, we are offered a clear and accessible method, conveyed with an infectious zeal. I hope this helpful book will get many started working hard at understanding the Bible
Syldio Determine Dusabumuremyi -
Director of Studies, Word Increase Ministry, Rwanda
If understanding the Bible is like working a garden to yield an abundance of fruit and flowers, here is a wonderful handbook for any gardener. Not only does "Life from the Living Word" provide some useful tools, but it carefully teaches a method to use those tools. With plenty of examples and encouragement along the way, here is a fresh and very welcome guide for anyone longing to meet with God in the pages of his Word.
Laurent Repond -
Homegroup and Youth Group Leader
As a homegroup leader, I want to help others see what the Bible says for themselves. This book offers practical, clear, and true guidance in doing just that. Most importantly, Stuart helps us see the Bible's greatest treasure on every page: Christ. It is rare to find a book that can effectively train you to read the Bible better. It is even rarer to find one that consistently shows you, Christ. This is that book.
Anne Orange -
Teacher and Women's Ministry Leader
This should be on the bookshelf and in the hands of everyone who wants to understand the Bible and explain it clearly to others. It's an invaluable resource for teachers and students of God's Word.
Fortunate Aharimpisya - Shop Keeper, Entebbe Uganda
When I got an opportunity to read this book, my first feeling as someone whose second language is English, was concern that this book might be too hard for me, but there was no need to worry! I found it so easy to understand and personally, I loved the fact that it refers you to the Bible making it relevant and fun to read. Thank you for getting yourself a book that will change your life.
William Buchanan -
Undergraduate Student, University of Durham
Read this book! It has given me a new perspective and confidence as I read the Bible. Stuart Creed provides tools that equip you to read, use and share how the Bible points to Jesus. I'm sharing it with my mates.
Nat Schluter -
Principal at Johannesburg Bible College, South Africa
You have here an encouraging, refreshing, accessible, informative, and practical book that will help you grow in the amazing gift of understanding the very word of God revealed in Scripture. Thank you, Stuart.
Rodgers Atwebembeire -

 

Eastern Africa Regional Director, Africa Centre for Apologetics Research
In a world of great deception like ours, where the authority of Scripture is minimized, and Scripture often misinterpreted and misapplied, here is a book that makes a compelling invitation to proper Scripture interpretation. Speaking through various illustrations and case studies to bring clarity, "Life from the Living Word" empowers readers to study the Bible for themselves with great conviction and courage. The book helps ordinary Christians, especially those with little or no theological background to appreciate the treasures of God's Word in ways that are biblical, simple, and relevant. Here is a treasure chest and a tool kit for every believer who longs to faithfully interpret Scripture.
Dig Deeper
By Andrew Sach and Nigel Beynon
A straightforward, user-friendly guide to how to read the Bible - dig deep into God's word for yourself.
'Correctly handle the word of truth,' says 2 Timothy 2: 15.
Using these 'tools' will enable you to get to the bottom of many Bible passages and help you to discover their true meaning.
Purchase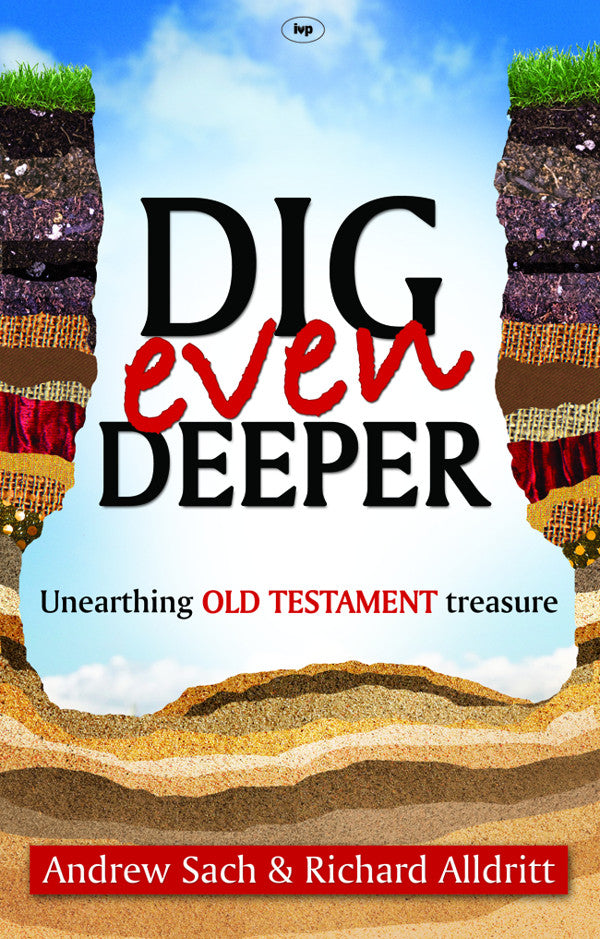 Dig even Deeper
By Andrew Sach and Richard Alldritt
Using the tools of "Dig Deeper" this volume takes the reader through the book of Exodus to further train in how to unearth the Old Testament's treasure.
Purchase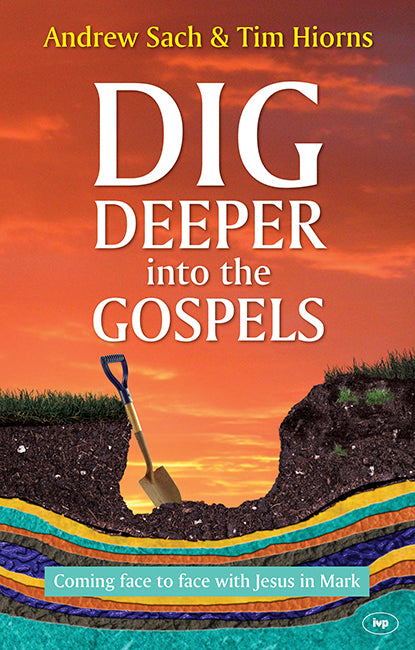 Dig Deeper into the Gospels
By Andrew Sach and Tim Hiorns
Using the tools of "Dig Deeper" this volume takes the reader through the book of Mark to further train in how to unearth the treasure of the gospels.
Purchase